Salads can be healthy, however, by now you've probably learned that they can also be quite unhealthy. A salad can be a great meal option but you have to make it well rounded. If you make a salad full of veggies but neglect healthy fats and proteins you'll likely be hungry again very soon after you finish eating.
It's also important to make sure you're not just eating a salad because it's what you thing you should be eating. In an effort to be virtuous eaters, dancers can easily fall into the trap of eating things we think we should eat and forgetting to cater to our desires. There has to be a healthy balance with food between what you need and what you want.
I'm not kidding. If you never eat what you want to be eating you're going to feel deprived all the time. It's an easy trap to fall into – usually it then leads to overeating of those foods you were avoiding. You might even binge – defined as a period or bout, usually brief, of excessive indulgence. It could look like avoiding bread for weeks and then eating half a loaf or swearing off cookies for a month then eating the whole box.
Being overly rigid with food is a slippery slope and the outcome might not be what you had hoped. So, even when it comes to salad, make sure you're adding tasty components to ensure that it's enticing and satisfying.
BUILD A BETTER SALAD
---
START WITH YOUR BASE:
Romaine
Arugula
Green or Red Leaf Lettuce
Spinach
Kale (chop or tear and massage with olive oil for easier digestion)
Use any single lettuce or a mixture of different ones – different lettuces actually provide different vitamins and minerals so mixing it up is advantageous. Make sure to prep lettuces and wash them if they weren't already washed. Choose local and/or organic if possible. Lettuce absorbs lots of pesticides if they're grown with them so they'll be difficult to wash off.
If you prefer a fine chop on your salad take the time to do it. Whatever it takes to make your meal more enjoyable. Remember by taking time and putting care into creating meals for yourself you'll be more likely to take your time and savor each bite!
---
ADD YOUR PROTEIN:
Animal Proteins:
Chicken
Turkey
Steak
Salmon
Tuna
When using animal protein think of it as a condiment vs. the main component of a salad or meal. A little goes a long way in terms of flavor, nourishment and satisfaction. When choosing animal proteins you must be concerned with the quality of the meat – no hormones/antibiotics and for fish go for wild vs. farm raised.
Plant Proteins:
Lentils
Quinoa
Tempeh
Tofu
Beans
Different plant proteins work better for different people. You might have difficulty digesting beans or soy products (tempeh or tofu) so it's important to pay attention to how your body reacts to these foods. Definitely choose Organic soy products in order to avoid GMO's.
---
HEALTHY FATS – DON'T SKIP THESE!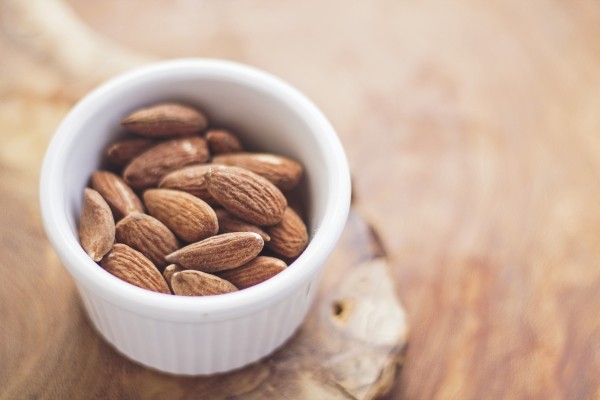 Avocado
Pumpkin seeds
Sunflower seeds
Walnuts
Almonds
Eggs
Olive Oil
A nice way to work in your healthy fats is in your salad dressing. Some of my favorites include this vegan Caesar dressing, this avocado dressing or this tahini dressing.
---
ADD MORE VEGETABLES and FRUIT
Tomatoes
Cucumbers
Carrots
Onions
Pickles
Peppers
Apple slices
Grapefruit wedged
Berries
When it comes to vegetables and fruit you should aim to eat a rainbow of varying colors. Different colors provide different antioxidants and phytonutrients (basically the disease fighting compounds of these foods).
---
There are so many ways to make a salad interesting, dynamic and delicious. These are just some ideas to help you get started. You might also consider what vegetables and fruits are in season or which you can find at your local farmers market. Summer is a perfect time to up your salad game as raw, fresh foods will likely be more appealing because of the heat! Of course if you live in a warm climate you can enjoy salads all year round!
I'd love to know what your go – to salad ingredients are and how well your salad satisfies you. Have I inspired you to try something new?! Comment below.