I consider myself to be a fairly balanced, healthy person. I live in a beautiful city, have wonderful people surrounding me, and am fortunate enough to make a living pursuing my passion. That being said, ballet is a profession in which adequate support can be extremely hard to find.
No matter how involved the parent or encouraging the friend, those who have never experienced the tumultuous life of a ballet dancer will never truly know what it feels like. For those who do know, your colleagues, providing this support can often only go so far.
To reach one's fullest potential as an artist, a certain amount of guidance is essential, and though teachers and mentors can certainly be helpful, their efforts often fall short. The Whole Dancer Program, for me, has provided this support system.
The Whole Dancer Program is a community of ballet dancers who are pursuing both the elevation of their craft and that of their well-being. Sadly, all too many dancers believe these two things are mutually exclusive.
The Whole Dancer Program proves this notion wrong. Lending a safe space to share concerns and victories, this wellness program is the first of its kind.
Directed specifically toward ballet dancers, The Whole Dancer appears to be an endless supply of well-curated tips concerning everything from nutrition to cross training to advancement of technique.
Jess' educated curriculum equips members with a wealth of knowledge and tools, all immediately applicable to the unique world of ballet.
One of my favorite aspects of the program is the week focused on self-assessment. A skill ballet dancers begin practicing at the commencement of their training, evaluating one's self may seem like an inherent skill to many of us at the professional level. TWD proves this to be untrue, in the best way.
The program teaches dancers to practice a more effective form of self-assessment, through which they are able to locate the source of a weakness and create an attainable plan to overcome it.   Also worth noting, the program has been known to properly identify a supposed 'weakness' as the asset it truly is, and help the dancer not only accept but embrace it.
The Whole Dancer Program in an enriching, informational, life-changing experience. It is guaranteed to take you to the next level in your dance experience.
Trust me, I love the program so much I've completed it twice!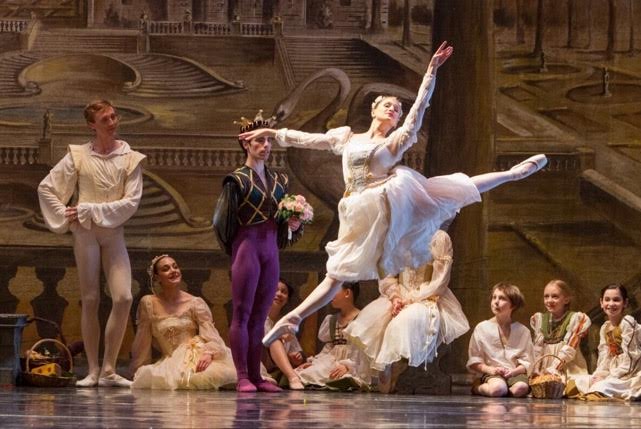 Kirsten Evans dances with Festival Ballet in Providence, RI and is also the writer/creator of the beautiful and inspiring Setting the Barre blog. She is a founding member of The Whole Dancer Program and took part in the program twice!
Kirsten Evans on The Whole Dancer Program