The Info that Matters
The Nutrition Label is worth discussing…
As much as I preach about eating whole foods – fruit, vegetables, nuts, beans, seeds, avocado, maybe some lean meats and fish, I know dancer's will end up eating some pre – packaged, convenience food.
Your schedule is crazy a lot of the time. When your body is tired and you've got a lot going on, prepping food isn't always gonna happen.
It's helpful to be able to incorporate some pre – packaged foods into your eating plan. So what should you look for when choosing packaged foods?
The number one thing I want to stress when it comes to packaged foods is that the ingredients are what matter.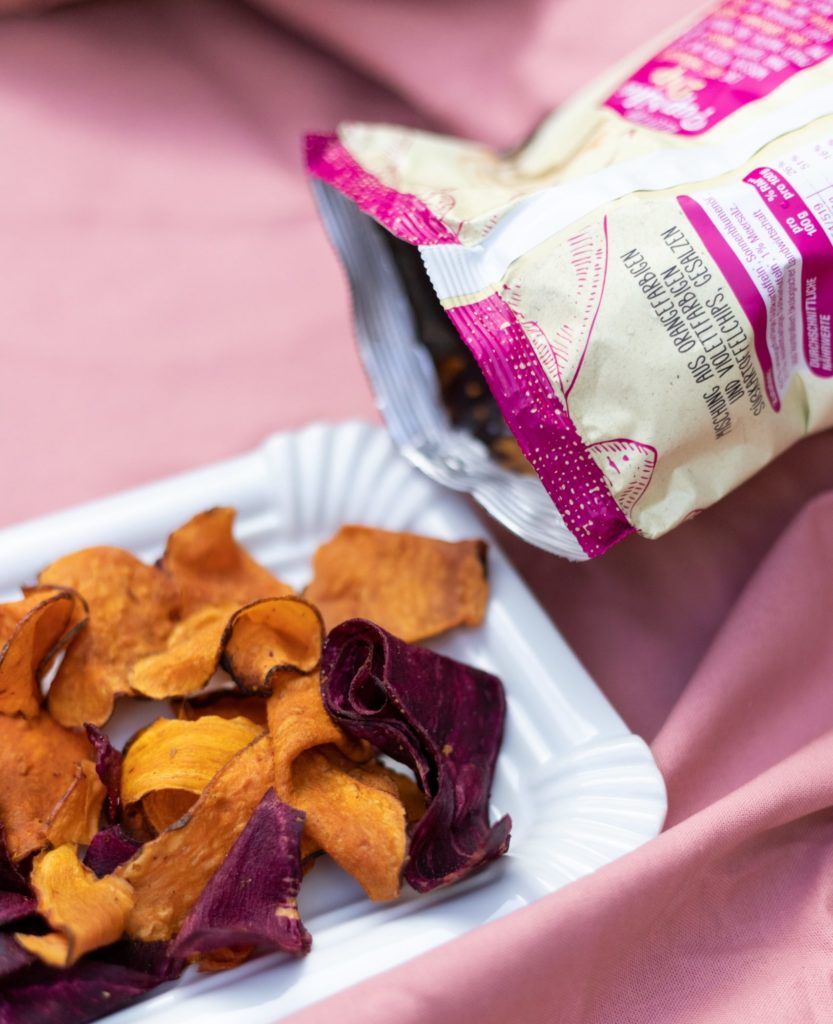 I'll give you some things to look for in the Nutrition Facts label but the main thing to consider is what's inside.
If you're relying on packaged food for a meal, whether it's a pre – packaged frozen dinner or a meal delivery service of some kind check the ingredients first.
Amy's products are great. They have a variety of options – frozen meals, soups and snacks. Not all of them are super healthy but here's one that's a great option :
Amy's Brown Rice and Vegetable Bowl
Check out the ingredients in this meal. Each and every ingredient is pronounceable. That's always a good sign. Also notice that the majority of ingredients are whole food ingredients vs. fillers or thickeners or preservatives you can't pronounce and haven't heard of.
Part of the reason I wouldn't suggest relying on any packaged foods for meals on a daily basis is that even the higher quality options often use cheap Omega 6 heavy oils like safflower or sunflower oil. These oils are highly inflammatory and should be kept minimal.
Ingredients :
organic brown rice, organic onions, organic mushrooms, organic broccoli, organic carrots, organic tofu (filtered water, organic soybeans, magnesium chloride), organic spinach, organic celery, organic extra virgin olive oil, spices, organic sesame tahini, organic tamari (water, organic soybeans, organic alcohol [to preserve freshness], salt), ground mustard seeds, organic apple cider vinegar, sea salt, ume plum vinegar (water, ume plum, herbs, sea salt), grain vinegar, expeller pressed high oleic safflower and/or sunflower oil, black pepper, organic garlic. contains soy. includes sesame seeds.
Now, take a look at the Nutrition Facts label for the same product.
When you look at a nutrition facts label, focus in on the Sugar. This meal has 9g of Sugar. HOWEVER, when you look back at the ingredients you'll notice that there's no added sugar. So that means the sugar is coming from whole foods like carrots (1 medium carrot contains approx. 3g of sugar).

There's not much else on the Nutrition Facts label that I think you need to worry about. It's great when a food item has a good mix of protein, carbs, fiber and protein in order to help you feel satisfied by the meal. As long as you're including high quality plant foods (for fiber), healthy fat sources (in this case tofu), lean protein (this meal has a mix of protein sources), and complex carbs (brown rice) you've got your bases covered.
The other numbers are pretty irrelevant. 
During and after eating you need to ask yourself, how do I feel? Am I satisfied? Still hungry? Craving something specific? Think about the answers to those question and go from there.
Snacking smart is also an essential element to a healthy day of food. If you're not able to have a proper lunch or dinner due to rehearsal schedule you need to make good snack choices.
In addition to your fresh snacks – fruit + nut butter, vegetables + hummus, etc. you will likely need some packaged snacks to make it through the day. My current favorite are Evo Hemp bars. Lets take a look at the ingredients :
Figs, Pecans, Apple, Hemp Protein Powder, Hemp Seeds, Coconut Nectar, Dates, Cinnamon, Turmeric
And Nutrition Facts label :
When you read this nutrition label and look at sugars you might be thinking, "Jess! That's a lot of sugar and it's coming from coconut nectar. Isn't that no good?" I hear you! However, in this case you need to consider that the #1 ingredient is Figs. That means that by weight there are more Figs in this bar than anything else.
Yes, there is some sugar in there from Coconut Nectar but more of the sugar is coming from figs and apples – whole food sources. I often compare Evo Hemp bars to Lara bars. I think Evo bars are a better choice for dancers as they have more protein and less sugar. Food for thought.
To make things easier, consider one of those recipe ingredient delivery services. A couple of my favorites are Sun Basket or Purple Carrot. If you live alone, remember you can always have leftovers!
If you'd like meals done for you, Splendid Spoon has tons of smoothies and recently launched grain bowls. These are simple plant based meals and all you have to do is heat them up. They take the guess work out of healthy eating and can help you get back on track if you feel like you've gotten off course.
If you need a place to shop online for pantry staples, Thrive Market has super high standards and healthy options. Head over there and explore and don't forget to check the nutrition label! The easier you make healthy eating, the more enjoyable and sustainable your healthy habits will be.
Bottom line :
Read the ingredients on packaged foods and don't worry so much about the nutrition facts. Your body is extremely smart. If you listen to it, you'll get all the messages you need around food needs and choices.
---
This post contains affiliate links. I only share products and services I use and love. If you purchase something through one of these links I'll receive a small percentage of the sale at no extra cost to you.
Photo by Yulia Khlebnikova on Unsplash
Analyzing the nutrition label.